Tucson Residential Pressure Washing
Whether your house has a roof, building walls, patio, driveway, sidewalk, pool deck, entryway, fencing, or masonry wall that's dirty, stained, marked, or graffitied, your single call to Tucson Pressure Wash will have professional, conscientious technicians at your residence ready to restore it to it's long lost luster.  Don't let another season of having a filthy, stained, and marked up patio keep you from having those memorable barbecues that you keep putting off.  With Tucson Pressure Wash's residential pressure washing, you can be sure you'll be a satisfied customer as we have a 100% customer guarantee.  We're not satisfied until you are.  Call us today and schedule that barbecue for the next weekend.
Residential Pressure Washing Challenges
More often than not, residential driveways are the very first thing one sees when they come upon your house.  And when that driveway is dirty, oily, or stained, it pulls down the entire look of the rest of the house.  Some of those unsightly contaminants can also be a cause for slipping and falling or a source for tracking that yuck into your house.  Pressure or power washing your driveway will leave it sparkling clean and add to the beauty and overall curb appeal of your house.
Take a short walk around your house and look at the walls and the overhang.  You'll notice the dust, dirt, spider webs, animal waste, rust stains, and other unsightly marks.   In just a few hours, Tucson Pressure Wash will transform it into a shining gem again.  We know exactly how to wash your structure so as to not do any damage to the building surfaces as well as neighboring plants (low pressure and the right cleaning agents) so that when we're finished you'll once again be proud of your home.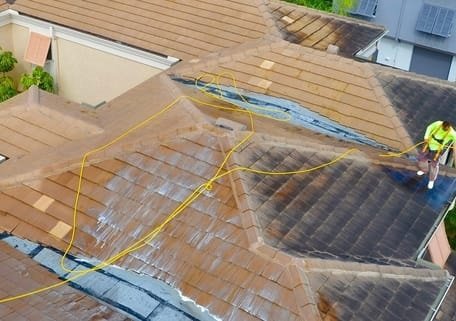 Do you have a dirty roof from algae, mold, or bird waste?  One quick call to Tucson Pressure Wash and our skilled and qualified technicians will be there to clean it.  We'll use low pressure and take extra care to not damage any tiles or blast water up the rake.  We'll treat it a though it were our own house and leave it water tight and clean.  We'll also pick up or clean any debris we wash off the roof so when we leave your grounds will look  as good as the roof.
​Sidewalks need sprucing up?  Make one call and we'll be there with our surface cleaner to blast those sidewalks clean.  3500 PSI will blow away the dirt and grime that's locked into the tiny pores of the concrete.  Done alongside your driveway, this will surely brighten your home's appearance.
When your stone, stucco, brick, or block walls are stained, marked, or dirty, pressure washing them will restore the look they once had.  The team from Tucson Pressure Wash will use the right eco-friendly chemicals to take care of any stain and we'll also be careful with any foliage so you're 100% satisfied when we're finished.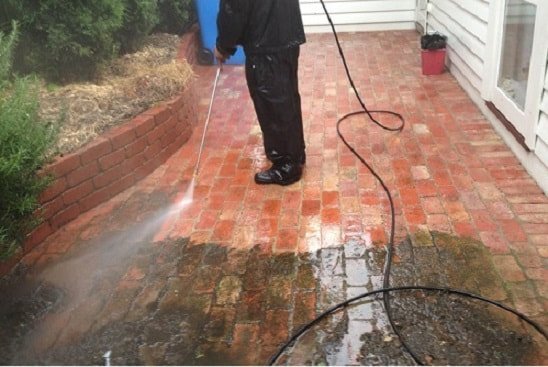 If you have a stone, brick, paver, or concrete patio and you'd like to bring it back to what it looked like when it was new, give us a call and we'll transform that dingy mess into its old beautiful self.
Pressure washing an old wood fence shows the dramatic change that can be had.  The high pressure blasts off that old black weathered surface stain and leaves the wood grain visible and beautiful.
​Is your pool deck stained, discolored, or covered in mildew or mold that's making it a slip and fall hazard?  TPW will clean that deck and make it look new again.  We'll even take care of dirty patio furniture so you can enjoy your back yard again.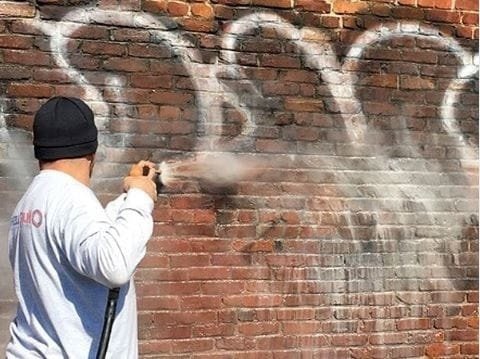 Residential structures get hit with graffiti just like commercial properties.  Don't let that graffiti mar your home and lower it's value.  Call TPW and we'll take care of it usually within 24 hours.  We know exactly what's needed to clean all residential surfaces.